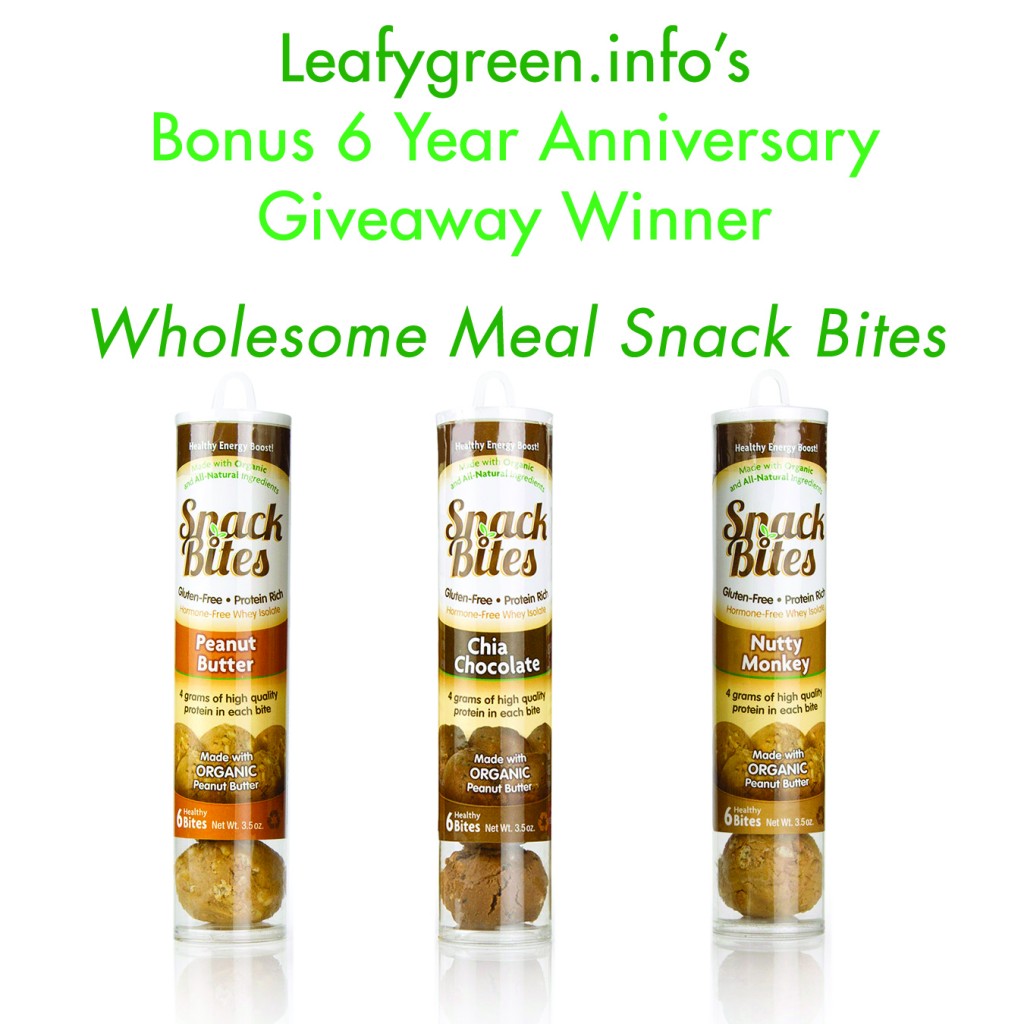 We want to congratulate our Bonus 6 year anniversary Wholesome Meal Snack Bites giveaway winner – comment #2 Jeffrey Lammers! We hope you enjoy.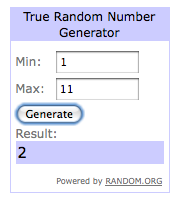 Please contact us and let us know your shipping info, so we can get these right out to you. courtney@leafygreen.info or http://www.leafygreen.info/contact/
Thank you to everyone else who entered, we hope you win another one of our contests.