By now your holiday shopping may be in full swing or maybe you're not sure what eco-friendly gifts to purchase for the lady in your life. So we've got some eco gift ideas that may be able to help you out. Check out some items below, including gift sets, makeup and clothing for what we think are great items.
Our writers Keri & Jacqueline both loved their vegan handbags from Estella Design and had such amazing things to say about them, so I must recommend them both as well. We've reviewed the Hobo Damask Bag and Toxic Green Bag – unfortunately the Toxic Green bag is no longer available in that color, but they do offer it in blue, orange and neon blue.
Revenge Is… Organic Cotton & Bionic Yarn T-Shirt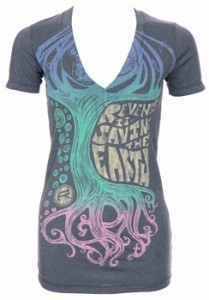 This is my new favorite shirt from Revenge Is… because of its softness from organic cotton and bionic cotton made of soda bottles. Besides this shirt, they have many other items too and all go towards great causes which they donate a portion of their profits.
Cathy enjoyed this all natural eyeshadow from Eco Love's etsy store. Free of chemicals and additives, see all of their color options on etsy.
SkinnySkinny Organic Vanilla & Orange Body Butter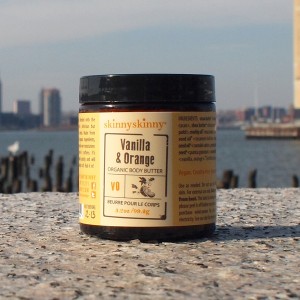 Organic Black Coffee Body Scrub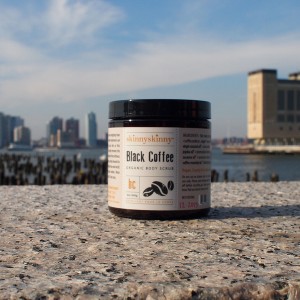 Every product that I've tried from SkinnySkinny I have loved! They are all made from organic ingredients, are vegan and vegetarian. The Orange and Vanilla body butter will be like a decadent dessert for your skin. The Black Coffee scrub is also Fair Trade and also amazing at creating smooth skin in a natural way without chemicals. Try all these great products from Skinny Skinny here.