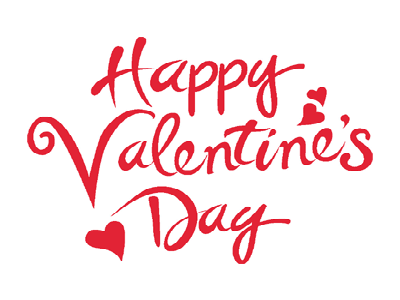 Happy Valentine's Day everyone! Hope you are having a wonderful day, if you are in a relationship or not. It's a wonderful day to be just a little nicer to everyone you encounter.
So before I tell you how awesome this pasta sauce is feel free to check out my review of their Tomato Basil Sauce here. Also check out my review of their Organic Baked Corn Snacks (shaped liked Dinosaurs!) here.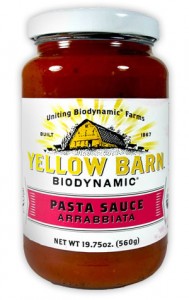 Ok, onto how much I LOVE this sauce and all of its saucy flavor! An arrabiata sauce is known as a spicy Italian pasta sauce, made with red chili peppers to give it quite the zing and zing it has! The flavor kicks any dish into flavor city. For me this is great, I don't have to add any additional flavors at all.
With six simple ingredients, all of which are organic and biodynamic this makes for a tasty basic sauce. I'm happy to see, like their tomato basil sauce, no filler ingredients that aren't necessary to the flavor. Their biodynamic ingredients mean that the farm that grows all those ingredients come from sustainable, organic and holistically managed to allows a self-sustaining ecosystem. Just as their other tomato sauce products, tomato concentrate and puree are Non-GMO project certified, certified organic, gluten-free and certified biodynamic.
This sauce was great on its own, as a simple pasta dish but I decided to incorporate this sauce into a whole-wheat vegan pizza with some Daiya Vegan Mozzarella Shreds. Note: I made this pizza twice and used their Tomato Basil sauce the first time while photographing my procedure, since that's the bottle that is in the photograph. The super simple dough recipe is from Pinch of Yum and my favorite choice instead of picking up a pre-made crust, so I can easily control the ingredients.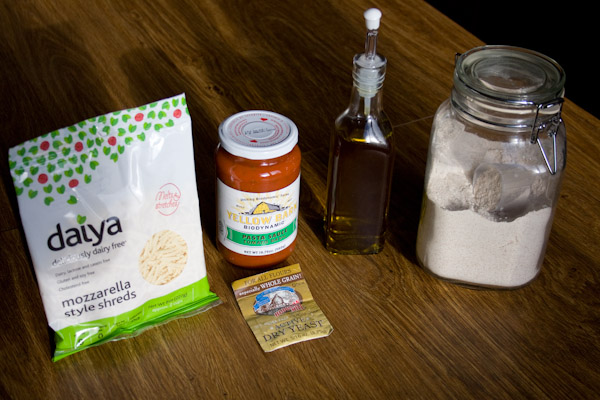 Follow the dough recipe directions, place your dough on an oiled pizza tray, top with Arrabiata sauce, then the vegan shreds. I could have just popped it into the oven as is, but decided to up my veggie content by adding some tomato slices. All sprinkled with some basic spices, garlic powder and oregano then baked for 12-15 minutes or until the cheese is melted and crust is golden.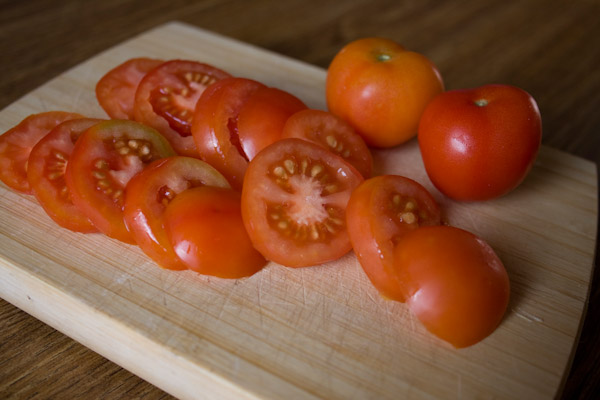 I found the vegan shreds took a bit longer to melt than natural cheese would have and tasted much sweeter, but that added to a great homemade pizza taste.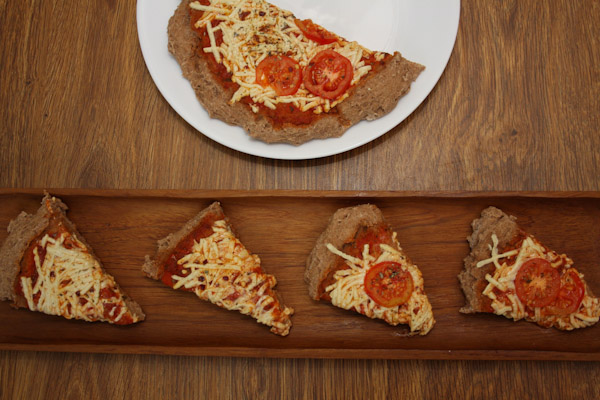 I have a few other products from Daiya to review more in depth so be sure to be on the look out for those, as well as full review for the vegan mozzarella shreds. Thanks to David Byrnes and his family who have strived to create organic products that he and his family will enjoy just as much as consumers.