I was very excited to receive a box of sweet potato chips from Food Should Taste Good (FSTG), as I have been enjoying sweet potatoes as a dinner element much more than white potatoes, so these kettle cooked sweet potato chips are right up my alley. FSTG offers them in original, barbeque, salt and pepper, salt and vinegar and ancho chile. Unfortunately I wasn't sent the original or ancho chile but I'm sure they are fantastic.
Now before I get started with my thoughts on these flavors, I must share full disclosure. I have a thing against barbeque flavored chips, always have since high school and probably always will. Bad experiences with barbeque flavored chips have lead the way for me to steer clear ever since. However, that is not to say that I wasn't willing to give them a try. I did try them, I had some and for what they were they are good. If you enjoy barbeque chips, you will enjoy these, for sure.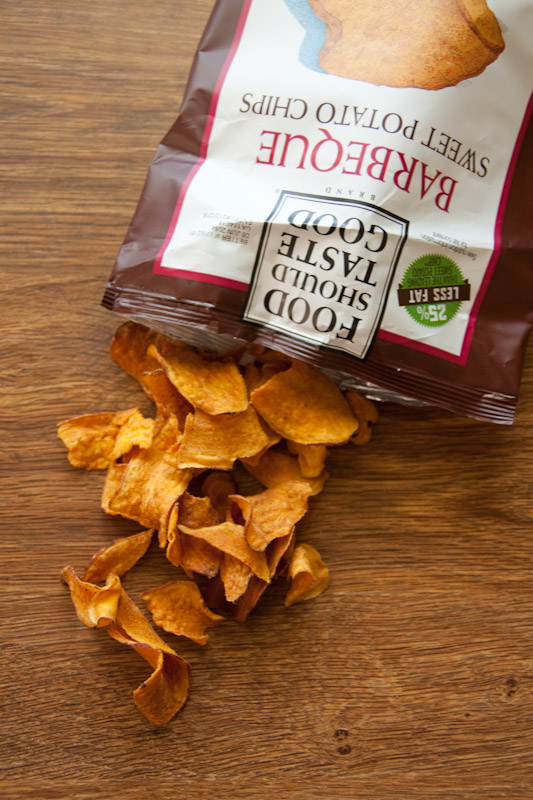 Salt & Vinegar are just tangy enough to keep your taste buds on their toes. With their slightly bitter salty coating they make for a great seasoned chip. The kettle cooked style help create the great crunch to add to the flavor. They are really great on their own because of their seasoning, but also pair really well with dips. Greek yogurt instead of sour cream is my choice.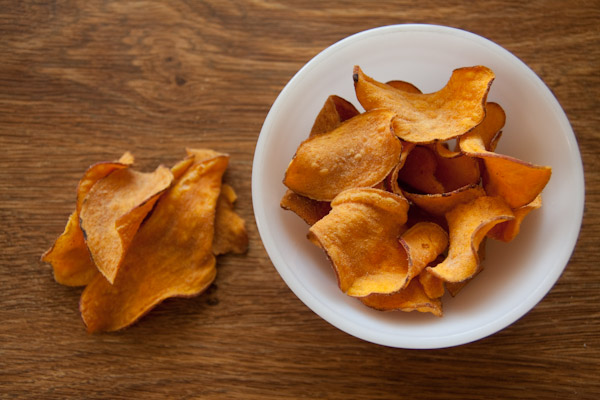 Just as the Salt & Vinegar chips are flavorful on it's own. The Salt & Pepper chips are just the same and just as fantastic. I love the little punch of spice from the pepper! It's not too much pepper, as you only really start to taste it after having several chips in a row.
All of these chips are gluten-free and have a minimal amount of ingredients. All of which are easily known as your common kitchen ingredients, except for the malodextrin and natural flavor. Wishing they disclosed what exactly their "natural flavor" was. Though malodextrin may not be the healthiest thing to ingest, at least it is commonly made from rice, corn or potato starch. Thankfully since these chips are gluten free, the malodextrin hasn't been made from barely or wheat, which it sometimes can be.
Overall, these Food Should Taste Good Sweet Potato Chips certainly do taste good! Watch out for more reviews of their products soon, including All Natural Kettle Corn Tortilla Chips and their new Pita Puffs.