Now for my second and final recap of the NYC Green Festival. Here are the rest of the companies I found most interesting. To see part one of my recap find it here.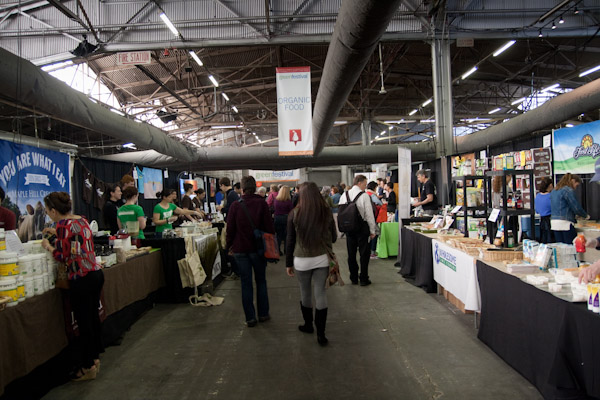 Three Blue Birds
Similar to Skoy Cloths, these Swedish dishcloths are hygienic than sponges and save a ton of paper towels. Since they are way thinner than traditional sponges they will dry quicker and contain less bacteria. Printed with environmentally water based inks in a variety of wonderful designs of colors.

Emmy's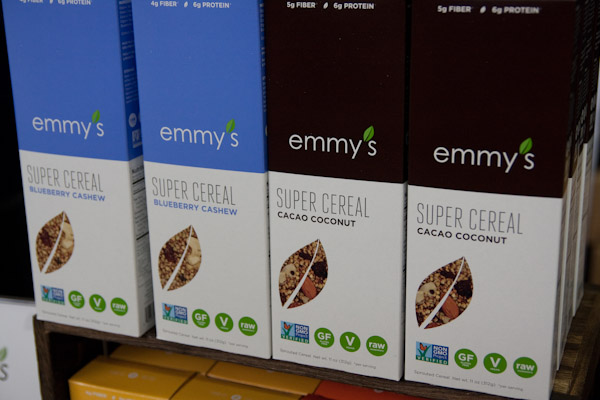 Emmy's non-GMO Buckwheat Super Cereal isn't what attracted me to their booth, but it's what made me want to keep stopping by to snatch up more samples of it. Puffed buckwheat is crunchy like granola but without the fear of coming across a rock solid piece that could possibly take out a tooth. It was really wonderful and something I wouldn't have considered for breakfast, mainly only for salty meals.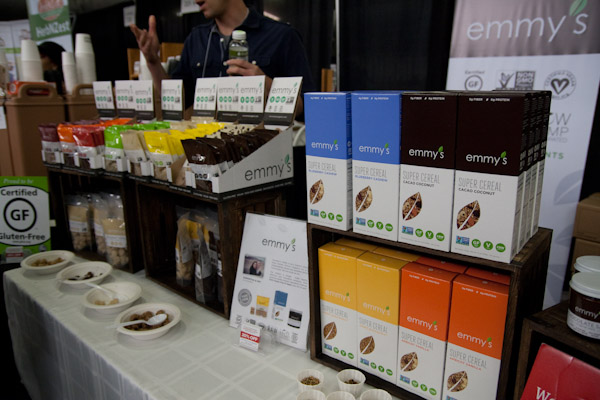 Non-GMO project certified macaroons and macaroon minis are what caught my eye. I tried the coconut vanilla minis and found that you could easily eat an entire package in one sitting if you weren't careful. Perhaps the regular size macaroons help better with portion control since there's only 3 per bag. They are vegan, gluten free and raw, besides being wonderfully tasty!
Nuwi Smart Fuel Quinoa Snack
They created a quinoa smoothie drink. Though the organic quinoa is ground up, you still get the nutrition along with a fruit or veggie that has been added as well. The banana was good and the blueberry was a pleasant type of bitter. These pre-portioned bottles are a great idea for a fresh drink. Check out all their fruit and veggie flavors.
Reusing vinyl billboards to create new products isn't a new concept to me. As I've come across companies that have a love for repurposing these products and applaud their choice to do so. However Remember Me Green in different! The billboards they use to create their products come directly from those that are used in Times Square. For those not living near the Big Apple, being able to own a product that in a previous life was hanging up for thousands of people to see is a pretty neat thing.
What is even more unique about the products is that each one comes with an imprint of the longitude and latitude location of where the billboard come from (Times Square). I thought that was a nifty reminder of it's roots. As there are one-of-a-kind bags, they are a bit on the high end pricing side. However, made with quality materials, such as the leather upper and strap for the crossbody bag it just might be worth the higher price tag.
All of these companies were wonderful and I hope to provide even more details about them with a full review in the future of their products. Check them out and see if they are for you too.