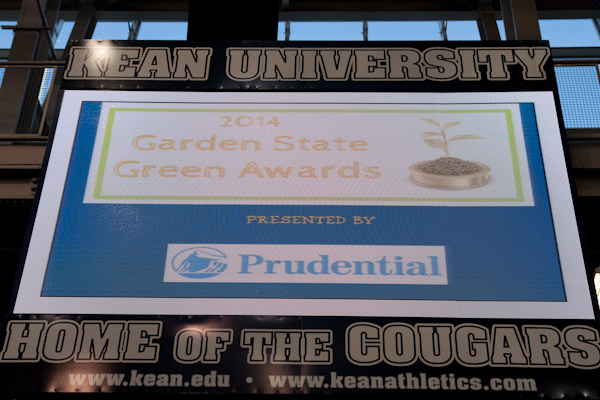 Upon my arrival to the Garden State Green Fest, held at Kean University I was thrilled to see the awards ceremony occurring, presented by actor and activist Ed Begley, Jr.
It was fantastic to see citizens being honored here are a few that I found unique:
Eight year old Aaron Diament, who raises Monarch butterflies in his bedroom and grows milkweed plants for them to feed on.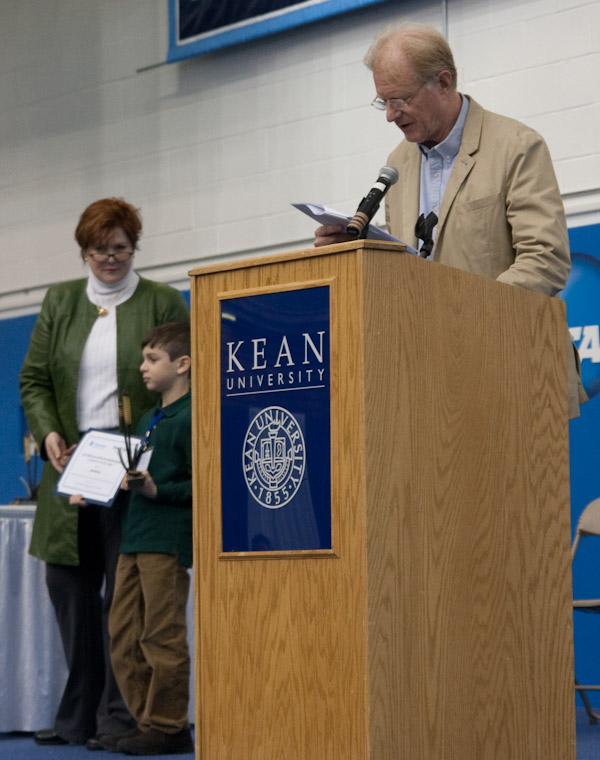 Teacher, Teri Cosentino who has a solar panel in her classroom, which produces 15 volts-enough to power electric pencil sharpener.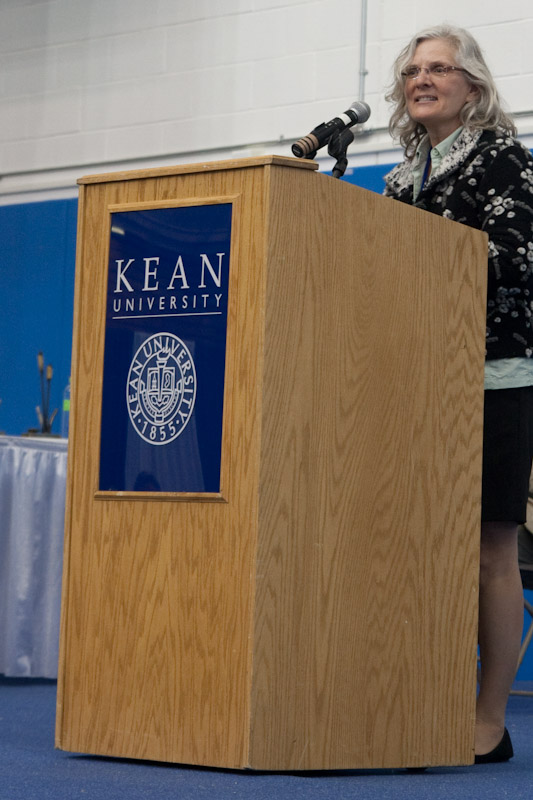 Ed Begley, Jr. who received an award for his 20+ years of eco-friendly concern and lifestyle. As the award presenter Ed was surprised himself to receive his own award, but we all know he deserves it because of his great concern for the earth and its well being.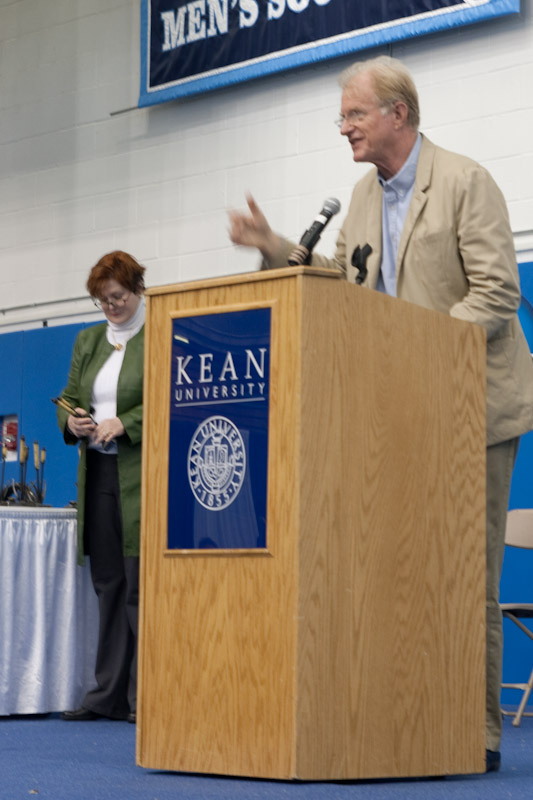 After the ceremony Ed was kind enough to allow me to interview him for our readers to learn a bit more about his personal preference regarding eco-friendly products. My question to Ed was, "Given your eco-friendly mindset and green lifestyle, what factors do you feel are more important when choosing products you use? Recycled, repurposed, non-GMO, sustainable?" His answer was surprising; Ed said it was not so much the products that he buys, but the manner in which he acts to be earth conscious. For him "Vampire Power" is a big concern, appliances that are turned off but still are plugged in draw a lot of power. Ed's solution to this is to plug these items into a power strip and turn off the entire power strip when not using those appliances, like TV, DVD player, cable box, ect. His idea is a great one to help reduce the amount of electricity we are consuming even if we aren't actively using it.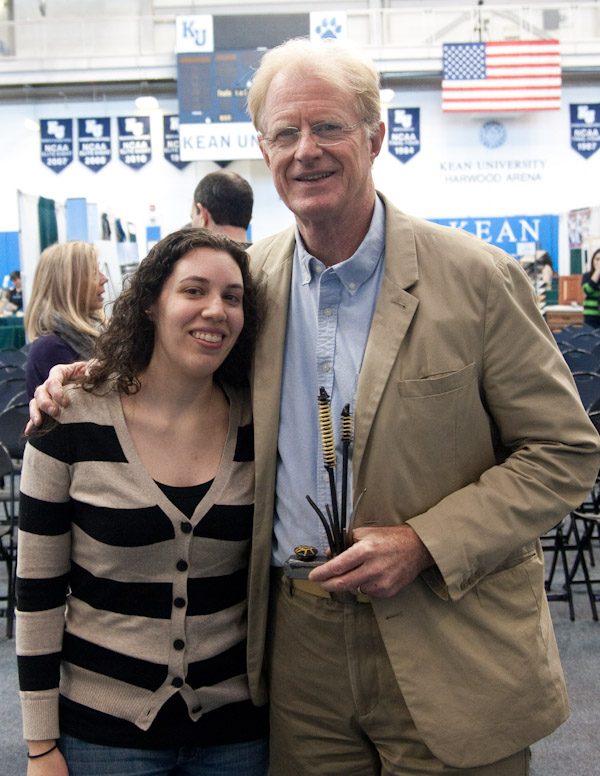 After speaking with Ed, there were many vendors and companies that had booths there, as I had some time in between the awards and his talk at Noon so I browsed, learned and made some great contacts I hope to feature on this website soon enough. I'll have more details on those folks in Wednesday's post.
Onto Ed's fantastic hour long talk about his green living. He said he was highly influenced by his Dad who taught him to conserve resources – turn off lights when not in use, save string and tin to reuse. Ed was a boy scout in the 1960's, which helped him to learn that nature was worth protecting. Especially because with first hand experience of the pollution in Los Angeles was very bad and could easily irritate your lungs.
Ed didn't run out and buy solar panels or an electric car when he was first starting his earth-friendly lifestyle. He made his own compost pile from his table scraps near the railroad tracks because his apartment complex didn't have the available area yet. Eventually he did acquire his own location for compost in his apartment complex. He also used bicycling as his mode of transportation at first, as it is the most energy efficient form of ground transportation when you just have to fuel yourself to be the motor. A bonus is that you are also being physically active, so that could count as your gym workout instead of joining actual gym.
Eventually Ed was able to conserve enough resources by turning the thermostat up in the summer and down in the winter, he saved enough money to buy an electric car in 1970. Though it was only best for carrying groceries with its 20-mile range and canvas doors. This was also around the time of the first Earth Day in 1970, so he was even more eager to be conscious about his choices in life.
Some other earth-friendly techniques he's used over the years include:
- Buying a rain barrel to collect water to use as free water to hydrate his garden.
- He purchased a solar oven to use to cook outdoors in the winter, though it works as long as there are sunny days.
- After 15 years of using solar panels, he purchased a wind turbine-which supplied 75 kilowatts of power.
- Purchase carbon offset credits, for the resources that you do use of which you can't avoid.
- By recycling and buy products that are made from recycled products it helps to complete the circle of the resources.
Ed certainly has proven that being conscious of your habits can easily help the earth and preserve it for future generations. By working with the resources he had available he was able to lessen his resource consumption and contribute to the earth's health.
I will have a few additional comments from his talk in my conclusion review on Wednesday along with a full review of vendors that attended the festival. Check back on Wednesday!