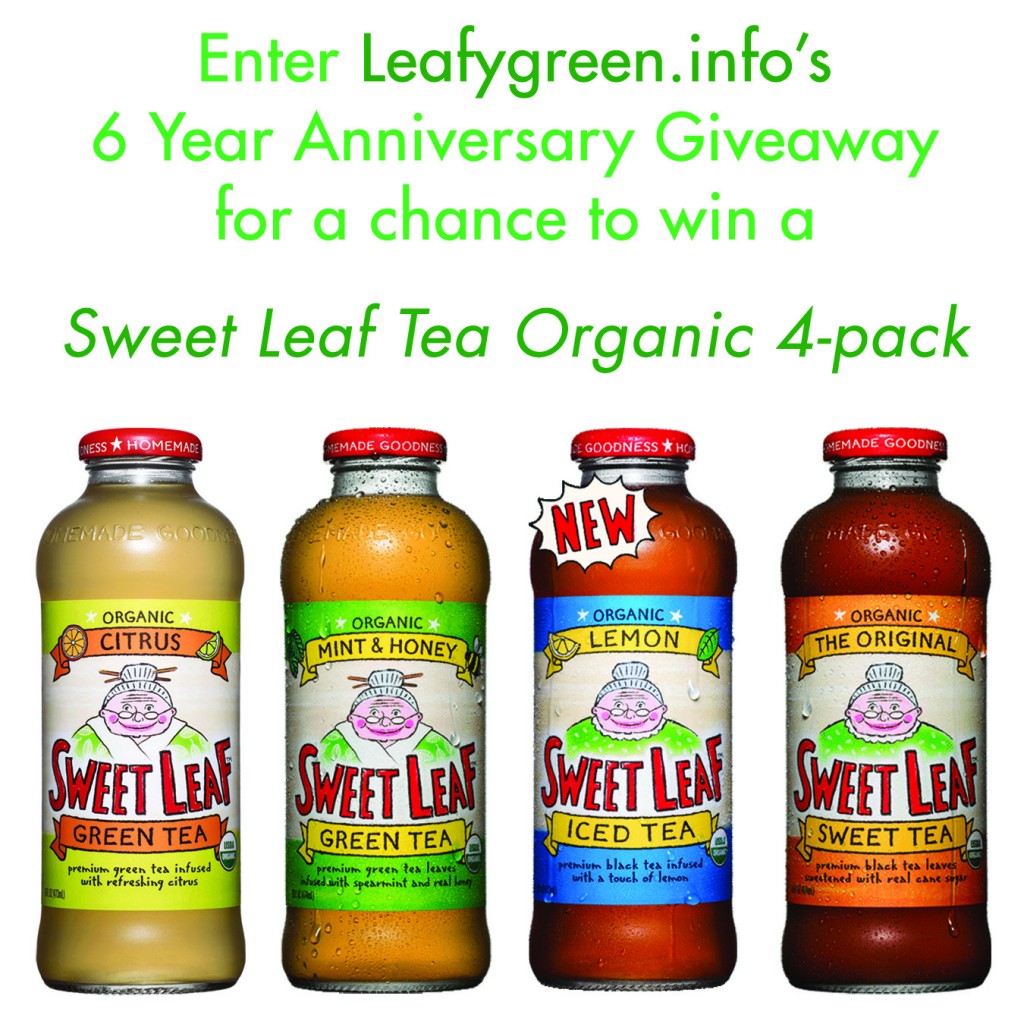 We love Sweet Leaf Tea's organic flavors and hope you will too, so we decided to give you some to celebrate our 6 year of writing green product reviews.
Like Leafygreen.info on Facebook this week for a chance to win a 4-pack of Organic Sweet Leaf Tea; Sweet Tea, Lemon Iced, Mint & Honey Citrus Green Tea and Citrus Green Tea.
Just be our Fan, it's that easy. Good Luck!
Edited 1/16: Thanks for entering! Giveaway is now closed.