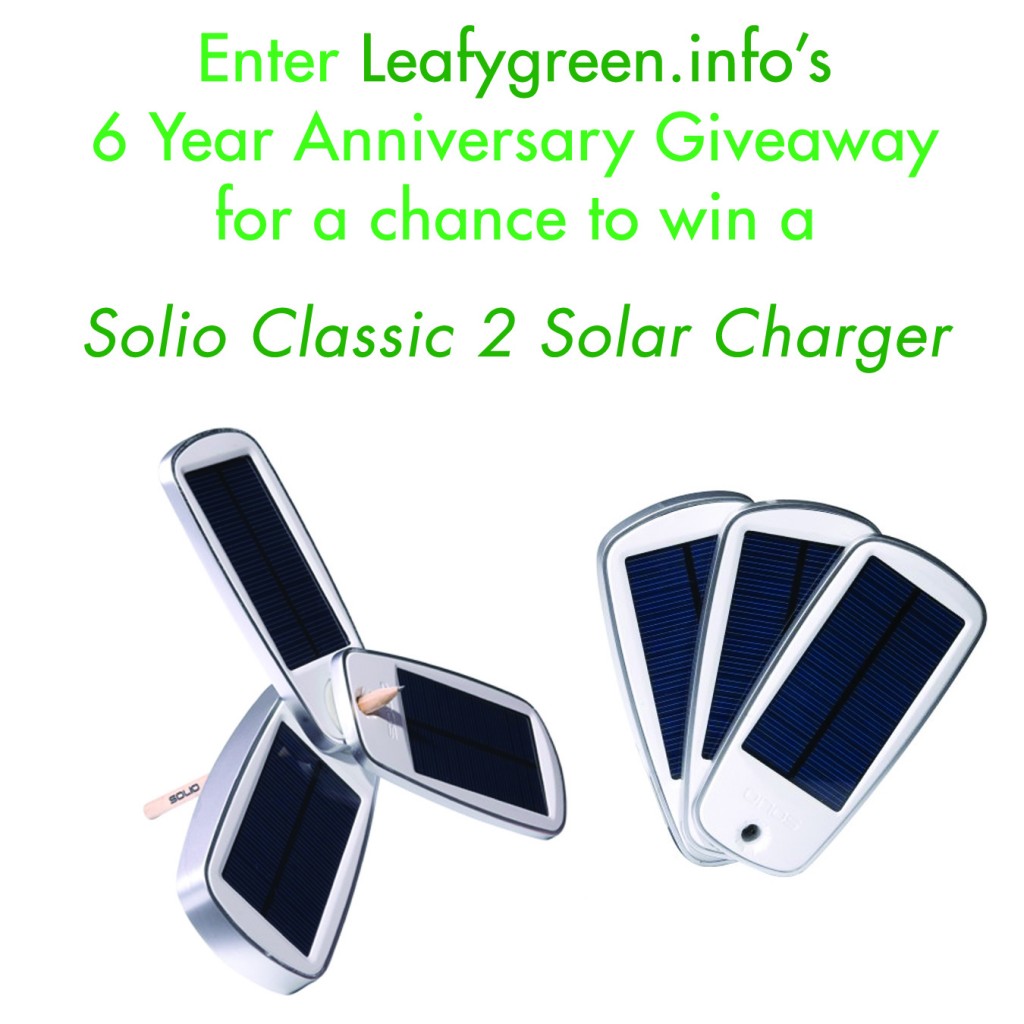 For round 3 of our 6 year anniversary giveaway we are excited to provide you with Solio's Classic2 Battery Pack & Solar Charger. With this awesome device you have the potential to be "off the grid" in some way by harnessing the sun's energy. We reviewed and loved it, hoping you will too.
One lucky reader will win a Solio Classic2 Charger, just comment below telling us why you'd like to win this charger and how it would help you become more eco-friendly. We will randomly choose a winner on March 4th using Random.org, so enter all week long as many times as you'd like.
Edited 3/2: Thanks for entering! Giveaway is now closed.